Digital Product Design
1998-2000
1998 — A time when google was still focusing on designing our search experience (don't think about maps or glasses or even cars without a driver) I worked as an Art Director for novolabs. I was responsible for designing the information architecture and interface for this online collaborative product. Looking at the icons I designed many years ago, I think they are not that far away from the icons I designed recently for this digital product.
QUOTE FROM 1998
"dice is a websharing platform. dice is a browser based project team workspace, that combines several applications like tasklist, knowledge base, scheduling and messaging. The Collaboration tools are organized in team workspaces which can be created an managed in an unlimited number."
"Users may choose between different views on the system: starting with the personal work environment, changing to a project team workspace or even to a corporate company portal. Since the whole system is web-based it can be accessed from all over the world. Mobil Access via WAP is possible." for this digital product.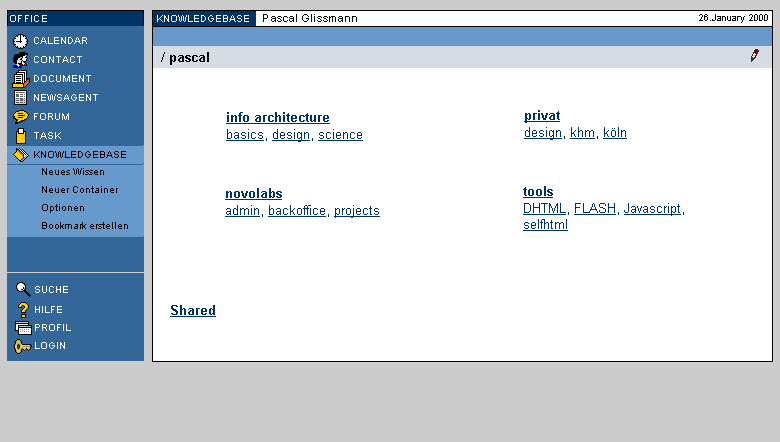 <