electronic-life-forms inhabit the intersection of technology, art & science to explore the shifting transition from smart objects to autonomous subjects through digital and electronic craft.

electronic life forms are small mechanical creatures powered by solar energy. Due to their chaotic output and reaction to changing weather conditions or shadows they appear alive and spirited, they seem to live autarkic when inspirit at sunrise and stopping at sunset.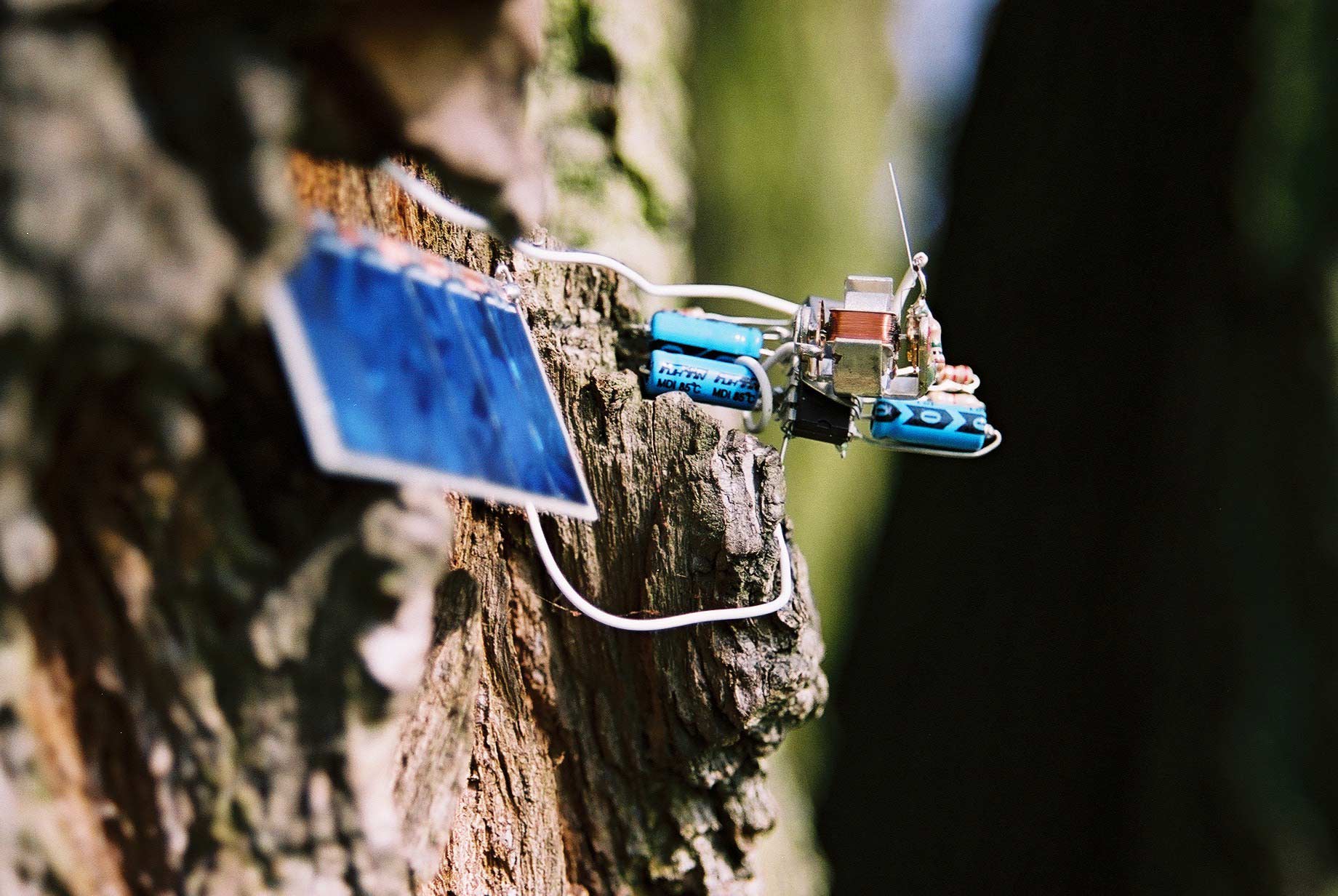 The immediate compassion for these life forms is an astonishing experience for the observer, even though the abilities of the creatures are very limited and their bodies seem to consist of inorganic electronics.

The elf installation opposes life forms imprisoned in preserving glasses – which reminds of childhood explorations– to photos documenting their natural habitat. The vanishing antagonism of electronics and nature in both situations is a surprising experience.