The Phaistos Project
—
The Phaistos Project — Forty-Five Symbols: Winners of the Open Call for Entries 18/19 will be announced soon!Read more
—
OBJECT AMERICA — Using Observational Methods, from the scientific to the absurd, to reveal unseen histories told by everyday objects and speculate about the future of the concept "America".OBJECT AMERICA is a research project initiated by the Observational Practices Lab, Parsons, (co-directed by Pascal Glissmann and Selena Kimball).
—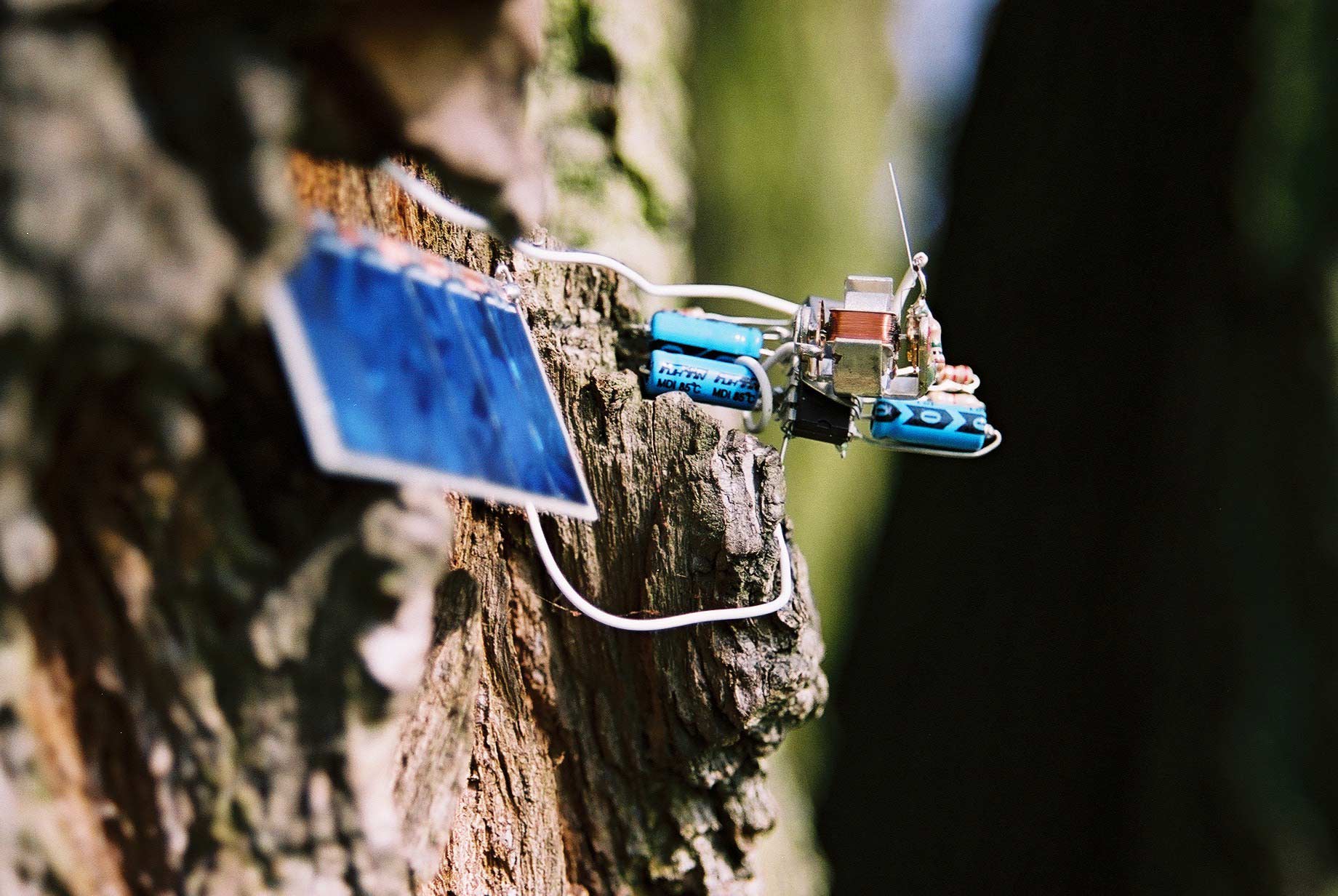 electronic-life-forms inhabit the intersection of technology, art & science to explore the shifting transition from smart objects to autonomous subjects through digital and electronic craft. The media art and research project was founded by Pascal Glissmann and Martina Höfflin at the Academy of Media Arts Cologne in 2004. It investigates the fascination for artificial life and its principles through a series of (site-specific) installations: colmena, electronic pattern parasite, nest and elf. Here is the new website
—
"Talking About Seeing" is the first publication of the Observational Practices Lab. It combines a transcript of the panel discussion "Talking About Seeing" with experimental research drafts from students who investigated observational practices in the context of the everyday at Parsons School for Design and the Institute for Art and Art Theory at the University of Cologne.
—
The catalog "Nightvision" introduces both work and methods of Brooklyn-based visual artist Selena Kimball. The publication offers insight into her research-driven process through the examination of primary and secondary sources that inspire her work.
—
Handmade on a risograph: The first publication of the Phaistos Project introduces 6 selected projects and the framework/history of the initiative. The Phaistos Project is a collaborative exploration of visual language that unites international students, teachers, scholars, and ideas. Inspired by the cryptic yet powerful character of The Phaistos Disc, participants develop collections of 45 unique symbols to represent the essence of their identity, or the spirit of a culture that is relevant to them.
"All Exits Are Final" is a study that explores the eco-system of global icons that is supposed to save us from clumsy mishaps by depicting what could be our very last minute on planet earth. Once you exit: No return.
www.all-exits-are-final.com
subcologne PrintedPreview is a handcrafted time-stamped curated collection of projects developed by subcologne over the last 20 years. It's an appetizer that can be browsed offline but connects to various digital and virtual platforms. Mixed materials.